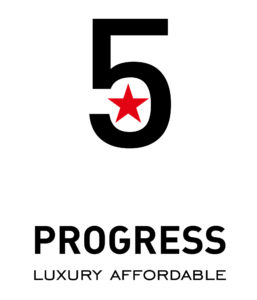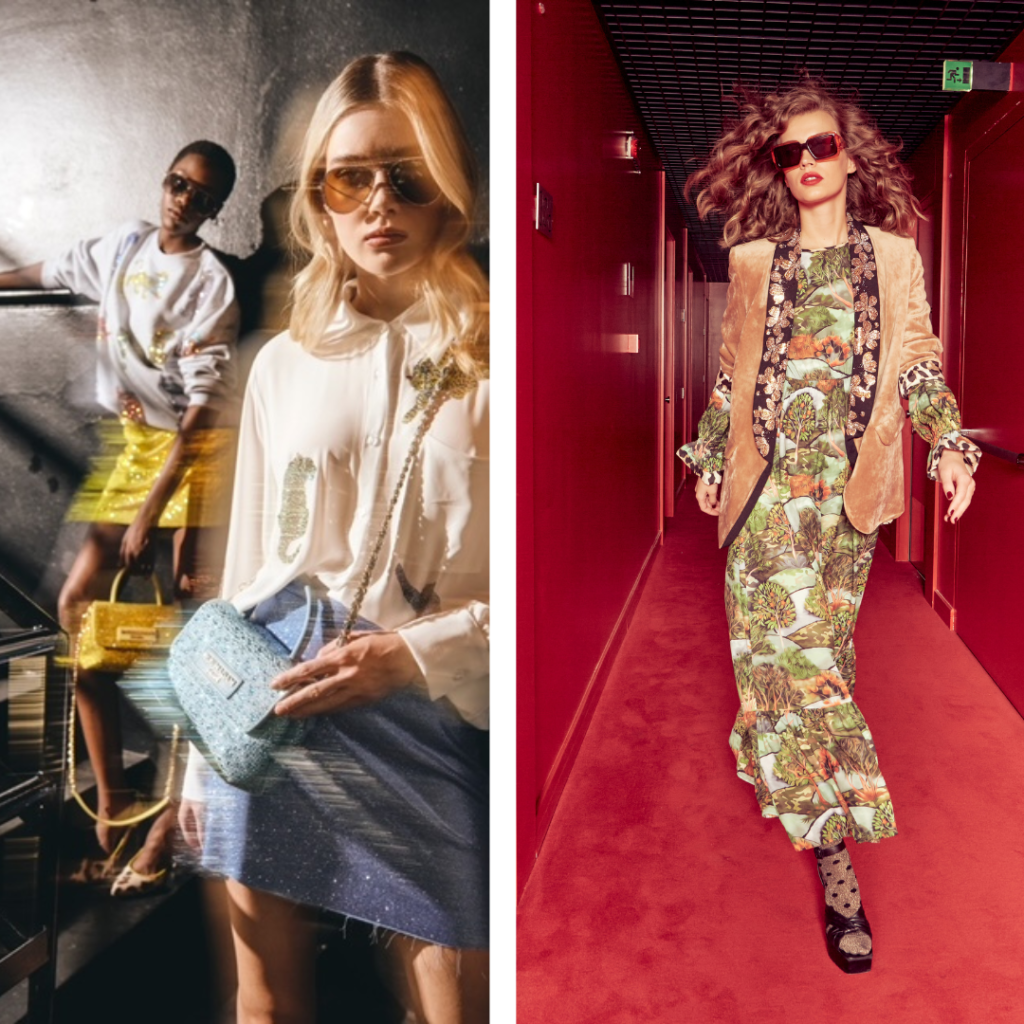 TOTAL LOOK PROPOSAL COMPOSED BY CULT PIECES
5* Progress born in 2015 thanks to the idea of the Italian stylist Massimo Pepe also designer for Caban Romantic. This brand stems from the idea of creating a capsule of personalized items inspired by military and vintage worlds. From the very beginning it establish itself with a total look proposal composed by cult pieces, special jackets, tulle skirts, shirts and coats. 5 progress is a mix of luxury and vintage.
5* PROGRESS philosophy is based on the definition of the brand as affordable luxury. Its collections are dedicated to young women with innovative style that pay attention to trends but that also want to wear their garments from desk to dinner.

Glamour, original, impudent: this is 5* PROGRESS collection, that diversifies itself with the recognizability of the models who become indispensable to promote the look of the cosmopolitan woman.

Colours, print, decorations and camouflage define a luxury sportwear.

The project is based on the quality of the fabric and the embroidery combined with accurate research, craftsmanship and experimentation.

The production,100% Made in Italy, further underlines the company'sencouragement of small firms and artisans from Veneto and north east Italy by giving them the possibility to create the collections.

5* PROGRESS is a new project available in the best luxury Boutiques in Italy and in the world (Tom Greyhound in Seul- Ego in Cairo – Victoire in Paris – Gio Moretti in Milan – Harvey Nichols in Kuwait – Bloomingdales in Dubai – Fetneth Blake at Laguna Beach). Thanks to a precise distribution strategy they cover all the principal markets, from Europe to USA.