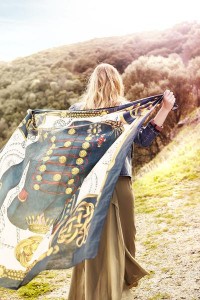 La Condesa creates unique aristocrat jackets that will make you feel special and confident when you wear them.
La Condesa's name comes from the variation of the maternal surname of the designer (Conde) as a tribute to her origins, in particular to her mother who taught her to sew. Our royal emblem makes an attractive reference to glamour and wealth, since we are all seduced by the delusions of grandeur deep down. However, the countesses that inspire us lean more towards champagne and scandals rather than afternoon tea and a good reputation.
We began in 2009, when we designed our first jacket for a rock singer in his début concert. Since then, we have continued to expand and today sell in multi-brand shops all around Spain and send dozens of jackets via our online shop to clients all over the world. We value craftsmanship, art and those small ingenious details that make one fall in love with a piece of clothing.